Home



SAL Officers



Constitution



Membership



Upcoming Events



Useful Links



Millard Post 374



Founded in 1932, Sons of The American Legion (SAL) exists to honor the service and sacrifice of Legionnaires. SAL members include males of all ages whose parents or grandparents served in the U.S. military and were eligible for American Legion membership.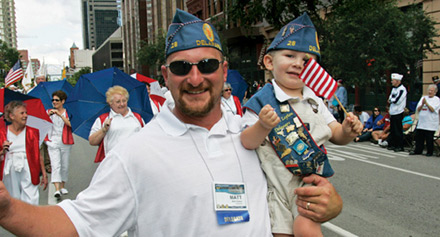 Since 1988, Sons of the American Legion has raised more than $5 million for The American Legion Child Welfare Foundation. SAL members have volunteered over 250,000 hours at veterans hospitals and raised over $915,688 for VA hospitals and VA homes. The Sons also support the Citizens Flag Alliance, a coalition dedicated to protecting the U.S. flag from desecration through a constitutional amendment.
The Sons of the American Legion Squadron 374 is proudly sponsored by
American Legion Post 374 in the Millard area of Omaha, Nebraska.
Questions and/or comments should be sent to SAL Commander
Sons of the American Legion Squadron 374
Millard American Legion Post 374
13913 S Plaza
Omaha, NE 68137
Site last modified April 26, 2014 | ©2012
---