Home



ALR Officers



Constitution / Bylaws



Membership



Forms



Upcoming Events



Useful Links



Photos



Meeting Minutes



Millard Post 374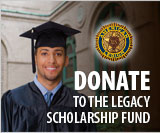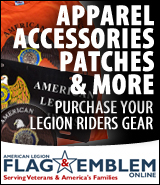 The American Legion Riders
Millard Chapter 374
OMAHA, NE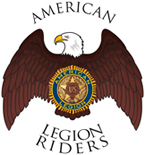 The American Legion Riders (ALR) is a program for members of the American Legion, American Legion Auxiliary, and Sons of the American Legion - collectively "The Legion Family" who share an interest in motorcycling.
The focus of ALR membership is to further American Legion programs in the community while enjoying the sport of motorcycling and building camaraderie. Legion Riders organize charity rides and poker runs to support local and national programs such as the American Legion Legacy Scholarship Fund, participate in local memorial ceremonies and community parades, ride to honor fallen military men and women, visit hospitalized veterans and welcome military units returning home from deployment. Legion Riders contribute their time and effort to strengthening their respective American Legion Posts and spreading good will throughout their community.
For more information on the American Legion Riders, visit the
National American Legion Riders web site.
The American Legion Riders Chapter 374 is proudly sponsored by
American Legion Post 374 in the Millard area of Omaha, Nebraska.
Questions and/or comments should be sent to ALR Director
American Legion Riders Chapter 374
Millard American Legion Post 374
13913 S Plaza
Omaha, NE 68137
Site last modified August 31, 2014 | ©2012
---